SELL Aegean MILES
The Aegean Airlines Miles+Bonus program has many benefits for travelers.
Sell us your extra Aegean miles for cash
Receive your cash via secure PayPal transaction with 100% buyer protection
The Points King offers extremely competitive rates for selling Aegean Airlines miles
Read our guide below for extra details on how to sell your Aegean miles
Our transactions require a minimum of 40,000 Aegean miles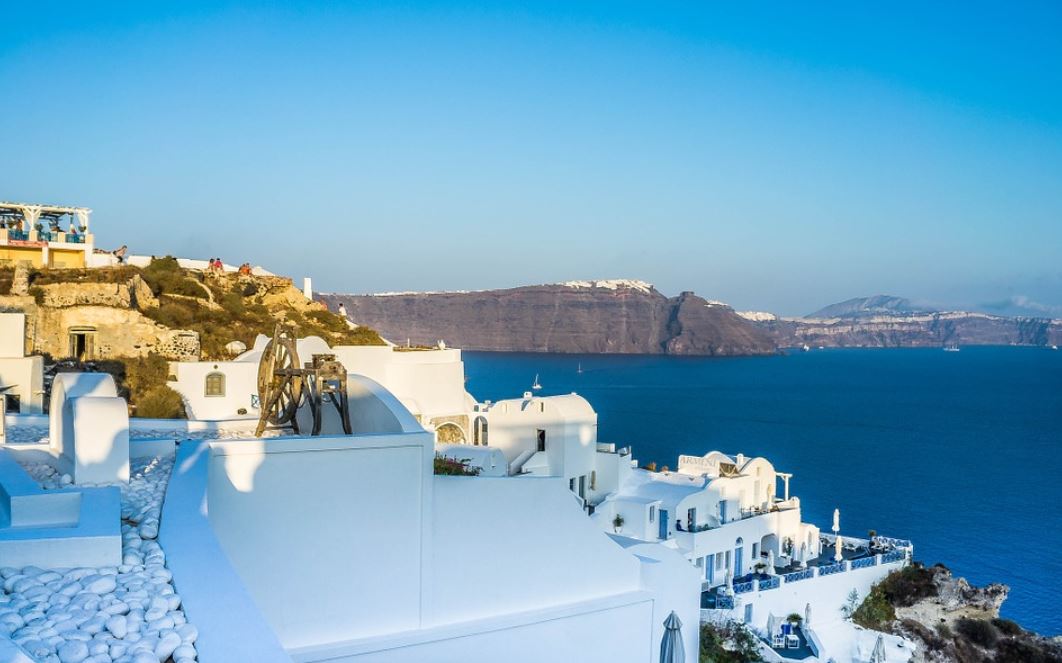 Aegean Airlines Miles+Bonus Program
Most veteran flyers that are familiar with frequent flyer programs know about Aegean Airlines and their frequent flyers program. Selling Aegean miles is quite easy, with our guide below. In 2014, it was named the best regional airline In Europe by Skytrax. Until then, it's frequent flyer program was structured, so it was quite easy to get a lifetime gold status.
Aegean is the largest Airliner in Greece by fleet size, by a number of destinations and by the overall number of passengers. The company was established by Aegean Aviation in 1987 and started as an exclusive VIP airliner and as an air ambulance service.
The Athens International Airport is its central hub from where it serves destinations to other parts of Greece, the Middle East, and other European cities. Their all Airbus fleet consists of a total of 49 aircraft. Plus they have placed an order for 30 more Airbus aircrafts that need to be delivered in the next few years. Aegean Airlines became a Star Alliance member in June 2010.
Aegean miles: Earning, Redeeming, Selling
The Aegean miles program underwent a significant change in 2015, so it can be in line with other American and European programs. They tied the mileage with the cost of the ticket, but they kept on giving at least 75% of miles for even the cheapest flights. That's something that can be found only with certain European airlines. For frequent flyers with many extra miles, they can easily sell their Aegean miles for cash – read below.
They also made some changes to the elite perks which used to be a significant draw for frequent international flyers. However, they kept some pretty great values in the program like exclusive vacations in the Greek isles.
How to earn Aegean miles?
Earning Aegean miles is pretty straightforward. The more you fly with them or some of their airline partners, the more miles you earn. Or even if you don't fly so often, you can still collect Aegean miles from hotels, credit cards, car rentals, and other partners from their network.
How to spend Aegean miles?
Aegean miles can be spent for domestic and international flights with Aegean, Olympic air, or with any of the airlines that are part of the Star Alliance program. And of course with non-flight partners.
Tiers and benefits
Being part of the Aegean miles +bonus program can be very rewarding. The most frequent flyers can easily step up to a higher level and with it enjoy even greater privileges.
There are three tiers: Blue, Silver, and Gold Tier. The blue tier is given at the start and allows you access to the "Happy Miles", benefits and discounts from the partners of the network, and so on. In order to qualify for the Silver tier, one needs to fly at least twice with Aegean or Olympic air and accumulate at least 12.000 tier miles within a year. Alternatively, a total of 24.000 tier miles from any given airline within the partner network. For the Golden Tier, one needs to accumulate twice the miles than with the Silver Tier.
Happy miles
The happy miles service allows frequent flyers to spend almost 30% fewer miles on certain flights within Olympic air and Aegean airline. These flights are offered for only specific flights, destinations, and dates. The happy miles flights section is updated with new flights every three months.
Together ++
This program is available only for holders of silver or a gold tier membership. With it, you can add family members to your together account and gather miles together. The idea is to reward families for their loyalty.
The Aegean miles program was by far the most rewarding program in Europe. The 2014 change did contribute to the loss of some perks and benefits. However, it also introduced a new system that is also packed with rewards and bonuses. And by any standards, the Aegean miles program is still head to head with the best ones.
What's the procedure for selling Aegean miles?
1.     We will buy accounts of 40,000 Aegean Airlines miles or more.
2.     Tell us your contact information by phone, live chat or the website form and specify the amount of miles you wish to sell.
3.     You will receive a quote with the amount of money we offer.
4.     If you accept it, you will receive the money in your verified Paypal account.
5.     The Aegean miles we purchased from you will pay for flight tickets for our clients.
6.     You may continue using your account for earning more Aegean miles, as usual.
How much are my Aegean miles worth?
The value of Aegean miles can range from .1 to .115 cents per mile, but the value per mile increases the more miles there are.
50,000 Aegean miles are worth $500
250,000 Aegean miles are worth $2,500
500,000 Aegean miles are worth $5,100
1,000,000 Aegean miles are worth $10,150
Sell your Aegean Miles today!
The Points King
385 First Ave Suite 10G New York NY 10010
866-367-5099
Hello@thepointsking.com