SELL ana MILES
Extra All Nippon Airways miles laying around?
Sell your All Nippon Airways miles to The Points King for very competitive rates
Fill out the form and get your cash today!
A Beginner's Guide to All Nippon Airways – ANA Mileage Club Miles
All Nippon Airways (ANA) is a great airliner; its miles offer great benefits.However, sometimes you have so many of them accumulated that you don't know what to do with them anymore and you want them wasted for nothing.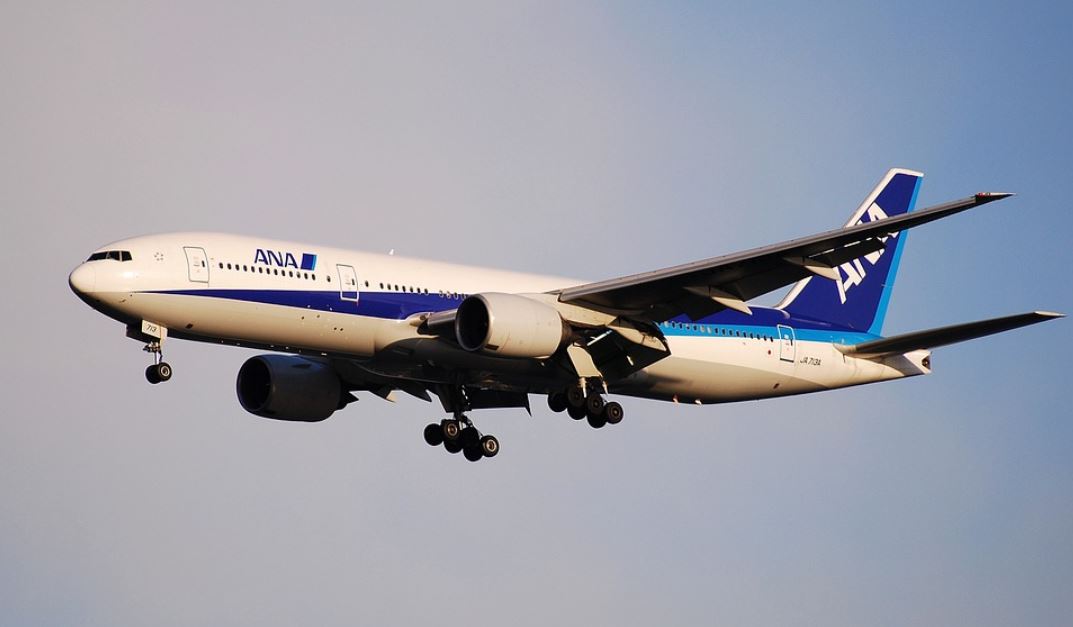 The solution to that is selling them for cash. As other airliners, the good folks at All Nippon Airways (ANA) won't look favorably to that. But it's not illegal, and they don't have to know what you do with your earned miles. After all, they are yours to use and do what them what you feel like. Before we get into specifics here are few facts that can come handy.
Notable Facts about All Nippon Airways (ANA)
Founded in 1952 they are the largest airline in Japan. Currently, they fly to circa 110 domestic and over 80 international routes. In 2013 they have been voted as the top Airline by Air Transport World Magazines. They were given five stars for consecutive three years (2013 to 2015) by SKYTRAX, the world's most renown Airport, and Airline review site. They are also known as the first customer and biggest operator of Boeing 787 Dreamliner. ANA mileage club is their frequent flyer program that accounts for a growing community of 29 million members.
How to earn Ana Miles?
Earn miles by flying on domestic flights
Earn miles by flying on international flights
Earn miles by flying with one of Ana partner airlines.
Earn with Ana's co-branded credit card
Point transfer from American Express Membership Rewards and SPG to ANA.
Buy and use the services from businesses that participate in the program.
Premium ANA Points – What they are and why they matter?
Premium points are separately accumulated from Miles accrued by Ana Group or its partners over the course of one year. The premium points earned over the course of that year determines the premium status for the upcoming year and gives access to corresponding benefits and services. There are three premium types of memberships:
Bronze Status (Need to have at least 30,000 premium points accumulated in the previous year).
Platinum Status (Need to have at least 50,000 premium points accumulated in the previous year).
Diamond Status (Need to have at least 100,000 premium points accumulated in the previous year).
How to calculate Premium Points?
Premium points are not earned the same way as flight miles are. Instead, they are calculated through a mathematical formula:
Basic segment mileage X Mileage Accrual rate by booking class and fare type/rule X Route Ratio + Boarding Points = Premium Points.
Or, if you don't want to make the calculations by hand let their app do its magic and let you know how much you can make.
Way to redeem ANA Miles:
Let's get back to the standard Ana Miles and see how you can redeem Ana Miles. Redemption with this carrier is possible only for round-trip tickets with single stay, instead of a one-way ticket. Ana has a particular set of standards to redeem its domestic fights. This means that the carrier splits its flights into three divisions: high, regular and low. Each of the periods requires different mileage. How much mileage exactly? Well, that can be quite dynamic, and the only relevant source is their website or through their app. Furthermore, there you can find the division of time about Japanese-European, Japanese-American, Sino-Japanese flying. The only alternative to going through all those charts and trying to figure out everything is talking to their representatives and figure out the best option to redeem Ana Miles.
Sell miles right now with The Points King!
What's the procedure for selling ANA miles in 2023?
1.     We will buy accounts of 50,000 ANA miles or more.
2.     Tell us your contact information by phone, live chat or the website form and specify the amount of miles you wish to sell.
3.     You will receive a quote with the amount of money we offer.
4.     If you accept it, you will receive the money in your verified Paypal account.
5.     The miles we purchased from you will pay for flight tickets for our clients.
6.     You may continue using your account for earning more ANA miles, as usual.
Sell your ANA Miles today!
How much are my ANA miles worth?
Approximately .08 cents per mile, but rates change often – please fill out a form for an exact quote.
The Points King
385 First Ave Suite 10G New York NY 10010
866-367-5099
Hello@thepointsking.com