SELL BRITISH Avios AIRWAYS MILES
Extra British Airlines Avios Airline miles laying around?
Sell your British Airlines Avios Airline miles to The Points King for very competitive rates
Fill out the form and get your cash today!
Our transactions require a minimum of 40,000 British Airways miles
British Airways Miles: Selling, Buying, Exchanging, and More: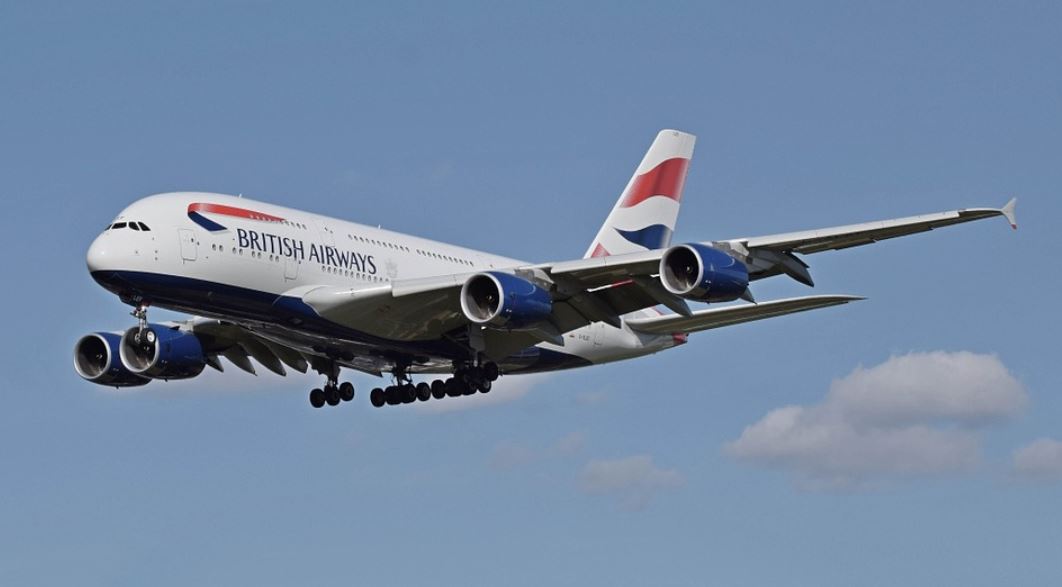 It's the largest commercial airline in the United Kingdom, and it flies 40 million passengers each year to more than 170 destinations in 70 countries in the Americas, the Caribbean, all of Europe, and selected destinations in Asia such as Singapore and Japan.
Sell miles today with The Points King!
British Airways is owned by the International Airlines Group (IAG), which is the same company that owns Iberia. It is also part of the OneWorld airline alliance, along with the following partners:
·       American Airlines
·       Cathay Pacific
·       Finnair
·       Iberia
·       Japan Airlines
·       LATAM
·       Malaysia Airlines
·       Qantas
·       Qatar Airways
·       Royal Jordanian
·       S7 Airlines
·       SriLankan Airlines
The British Airways Executive Club
Ø  With no entrance fee, a new member of the Executive Club will begin to earn Avios, which are the currency of this loyalty program and are calculated based on the revenue ticket cost instead of the mileage of the flights.
Ø  Along with Avios, each member will also receive Tier Points, which are awarded according to the fare class and are used for attaining upper levels of membership and their improved benefits. The exact number of Avios and Tier Points are calculated on a flight-by-flight basis, and according to the membership level of the passenger.
Ø  The British Airways Executive Club has 4 tiers, which are reached as follows:
o   Blue: is the starting level for new members and they can begin to collect Avios, transfer Avios to other members or even buy them directly, they are included in the priority waitlist for each flight, and their seating and meal preferences are stored and offered when possible.
o   Bronze: after acquiring 300 Tier Points, a member will receive all the benefits of the former tier plus priority check-in, priority boarding and 25% bonus Avios per flight.
o   Silver: after acquiring 600 Tier Points, a member will receive all the benefits of the former tier plus additional baggage allowances, lounge access, reservation assurance, and 50% bonus Avios per flight.
o   Gold: after acquiring 1500 Tier Points, a member will receive all the benefits of the former tier plus access to first-class check-in desks, priority reward bookings and flight availability, other exclusive Gold upgrades and 100% bonus Avios per flight.
Ø  Other ways to earn Avios miles are:
o   Flying with any of the member airlines of the OneWorld alliance or other partner airlines such as Aer Lingus and Alaska Airlines.
o   Staying at Accor Hotels, Best Western, Hilton and other partner hotel chains.
o   Renting a car from Budget and other car rental agencies.
o   Taking advantage of the transfer conveniences at UK airports, such as parking, hotel stays and rail transfers.
o   Using a British Airways American Express credit card, which also gives Membership Rewards points.
o   Shopping at the British Airways Avios eStore, which carries the best online merchants for everyday purchases, such as Apple, John Lewis, Selfridges and more.
What's the procedure for selling British Airways Avios miles in 2023?
1.     Tell us your contact information by phone, live chat or the website form and specify the amount of Avios you wish to sell.
2.     You will receive a quote with the amount of money we offer.
3.     If you accept it, you will receive the money in your verified Paypal account.
4.     The Avios we purchased from you will now pay for flight tickets for our clients.
5.     You may continue using your account for earning more Avios, as usual.
Sell your British Airways Avios today!
How much are my British Airways miles worth?
Approximately .06 cents per mile, but rates change often – please fill out a form for an exact quote.
The Points King
385 First Ave Suite 10G New York NY 10010
866-367-5099
Hello@thepointsking.com