Sell hyatt POINTS
Sell us your extra Hyatt Points points for cash!
Receive your cash via secure PayPal transaction
The Points King offers extremely competitive rates for selling World of Hyatt Loyalty Program points
Enquire with us for better rates in return for selling bulk Hyatt points
Transactions require a minimum of 60,000 Hyatt points
Hyatt Points: Background + Guide on Buying & Selling
In 1957, Hyatt Robert von Dehn, the owner of International Airport Motel in Los Angeles sold his business to Jay Pritzker.The new owner renovated the motel and named it after the previous owner. Since then, Hyatt Hotel became popular and expanded his business and opened the world's first atrium hotel in Atlanta. Hyatt also opened their very first international hotel in Hong Kong in 1969. And then in 1987, their original points program known as Gold Passport was launched. Hyatt hotel was able to provide the services consumers are looking for in a hotel. Hyatt has now over 96,000 employees, around 700 hotels, and has 13 full-service, extended-stay, timeshare, and all-inclusive hotel brands.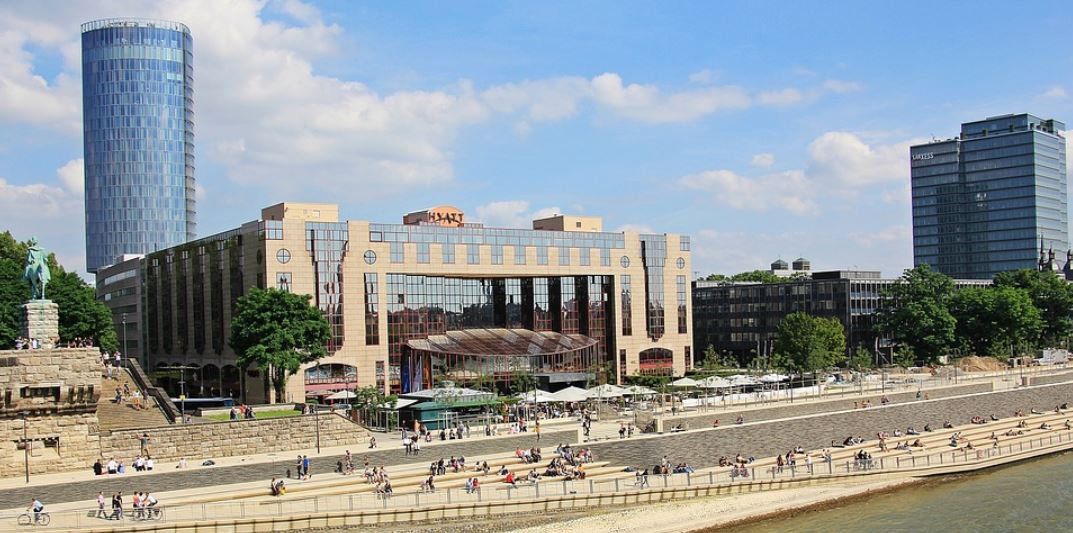 How to Earn Hyatt Points?
World of Hyatt then replaced the Gold Passport program. The two reward programs are almost the same, with most of the balance originating from elite benefits. For hotel reservation, you can earn a minimum of five base points for every dollar you spent. You can also earn points on the money you spent on the property during your stay like when you purchase something on the hotel's gift shop, restaurants, and spas.
There are other ways to earn more points aside from staying at the hotel. If you have elite status, you can get up to a 30% bonus on your base points earning. The Explorist and Discoverist members can receive up to 15% bonus, and the Globalist can get 30% bonus.
Hyatt is also offering promotions every year where you can earn more points. If you use Avis car rentals while staying at Hyatt, you can earn 500 points. They have a unique promo until March 31, 2018, where you can earn 1250 points for every three-day rental. For event planners, you can earn points for every event you host. If you are desperate to pile up your points, you can buy up to 55,000 points every year, which values around $1,320.
Different Levels of World of Hyatt Reward Program Points
As you increase your points, your status or level likewise changes. The basic status is given to new members automatically. Under this level, you can earn five base point for every dollar you paid for your stay and get standard internet free. You can also get shared Sapphire status with mLife. Your status becomes Discoverist once you have 25,000 base points or you stay for ten nights. You will get this status free if you use your Chase Hyatt credit card. The member can earn 5.5 points on the dollar spent at the hotels and get preferred rooms. You will also get premium internet, and you can waive resort fees during award nights. Your mLife status will become a pearl. The Explorist level is achieved if spend $10,000 or stay for 30 nights. Also, you will earn six points per dollar spent. You will enjoy a free upgrade at check-in and 4 Club Lounge access. Your mLife status becomes Gold, and you will get 72-Hour Room Guarantee. The Globalist status is hard to earn; you need 100,000 base points or 60 nights per year. You will receive 6.5 points per dollar and get free upgrades at check-in. Free breakfast in the lounge and club access will be given to you automatically. Stay 70 up to 100 nights per year and get a free suite award or additional 10,000 points at each level.
How to Redeem Your Hyatt Points?
If you find earning Hyatt Points fun and exciting, you will find redeeming the points more fun. Hyatt is known as one of the best programs for using points because it will only cost you 30,000 points for seven categories of hotels, and top-tier rooms. As compared to Miraval, you need 45,000 points per nights for single occupancy. You can redeem your points at participating spas and restaurants worldwide, even when you are not staying. Another way to redeem your points is during checkout at Hyatt hotels and resorts around the world for more than ever before – spa and dining experiences, transportation, parking, in-room movies, and a lot more. If you are short on points, you can combine points and cash for a free night award. The best thing about Hyatt Points is that you can transfer it to your friends and relatives.
What's the procedure for selling Hyatt Points in 2023?
If you would like to sell your Hyatt Points, we will buy them from you.
You can either call us or fill out a website form and specify the amount of points you wish to sell.
You will receive a quote with the amount of money we offer.
If you accept it, you will receive the money in your verified PayPal account after we complete our buyer-protected verification process.
You may continue using your account for earning more World of Hyatt Reward Program points, as usual.
Sell your Hyatt points today!
How much are my Hyatt points worth?
Approximately 0.9 cents per point, but rates change often – please fill out a form for an exact quote.
The Points King
385 First Ave Suite 10G New York NY 10010
866-367-5099
Hello@thepointsking.com