SELL QANTAS MILES
Australia's best airline: Sell us your extra Qantas miles for cash!
Receive your money via secure PayPal transaction with 100% buyer protection
The Points King offers very competitive rates for selling Qantas Frequent Flyer miles
We offer even better rates for Qantas Frequent Flyer airline mile packages for the following totals: 95k, 160k, 190k
Our transactions require a minimum of 40,000 Qantas miles
Ultimate Guide: Qantas Airlines Frequent Flyer Points Program – The 2023 Edition for Selling Qantas Miles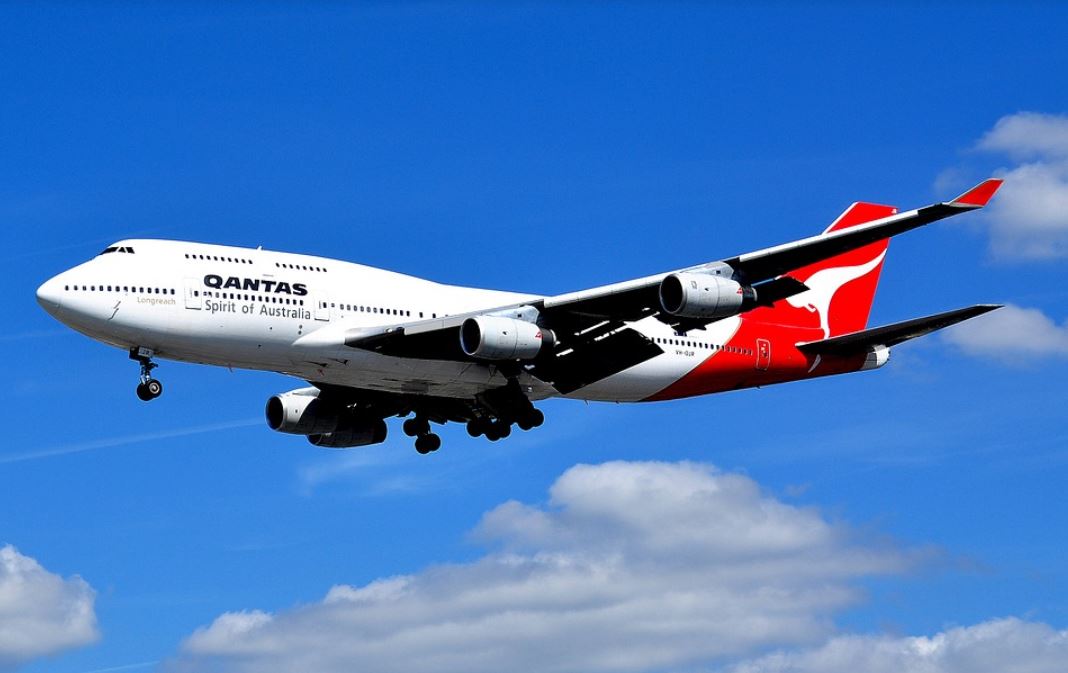 Qantas, the pride of all Australia, is also one of the largest international airlines. They fly to well over 1,200 airports all over the globe. Most people don't know that it is the third oldest airline in the world, which is quite remarkable.
Flyers can earn points with their frequent flyer program by traveling with them, Jetstar Airways which is their subsidiary, and a wide selection of partners of the program. Below is everything that one needs to know to make the most of their frequent flyer program.
Sell airline miles for cash today with The Points King!
How to join the Qantas Frequent Flyer Program?
The sign up for the program is done through their website. Signing up usually means paying an entrance fee of $89.50. However, that doesn't need to be the case for you and other smart people. Here is what you need to do to get in it and not pay a dime.
5 Hacks to get a free membership for the Qantas Frequent Flyer Program
Before we get into the hacks and ways to earn a free membership, you need to know that everything mentioned here is perfectly legal. There is no shady stuff, nothing that will get you in trouble with the airliner or the law. Just some smart and very creative ways to get into the Qantas Frequent Flyer Program.
Sign up through Dimmi
Dimmi is a popular restaurant reservation platform that is part of the Qantas program. Opening an account with them is free. So, if you use your DIMMI code, you can join the program for free. Simple as that. That's it, a simple hack that does the job. Dimmi will serve as an open door opener to the program. So far, many people have taken advantage of this loophole. If you are a Dimmi user, you can too.
Qantas Cash Card
A Qantas cash card doubles as a frequent flyer membership card and a prepaid travel card. The moment you get one you are qualified for free membership. You can use the card worldwide, pay in 11 currencies, and withdraw from any given ATM. Getting one won't cost you anything. All you need is to upload some money that you can use any way you want.
Qantas Frequent Flyer Credit Card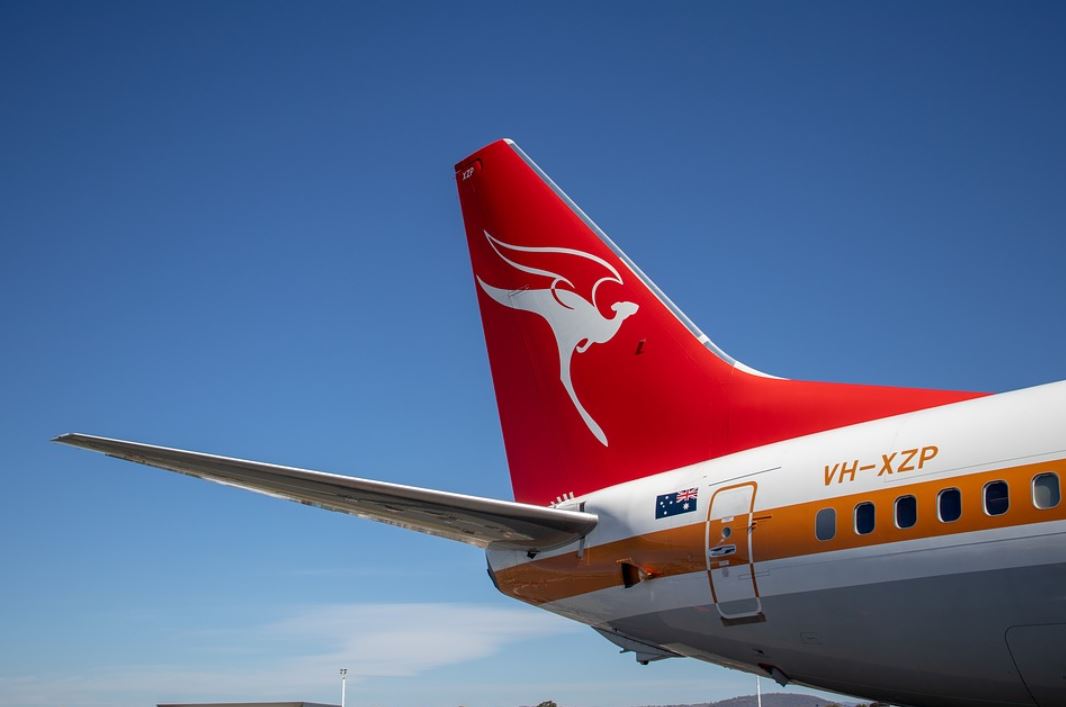 Obtaining one means that not only you will bypass the membership fee, but that for every dollar you spend, you will earn points. Also, keep in mind that most of these cards offer bonus points and benefits such as airline lounge passes. On top of all that there are some that come with complimentary insurance.
Woolworth Rewards
This is another partner of the Qantas frequent flyer program that gives their members the privilege to waive the membership fee. Just open a free account there and use that to get a free membership with Qantas flyer program. All that in less than 15 minutes.
Deliveroo
Not many people know that they can earn points by ordering through Deliveroo. Yes, you get to have 1 Qantas point per every dollar spent on this food-delivery service. And yes, you are entitled to free membership as well. All you need is to enter your Deliveroo code during the signup process, and your Deliveroo code is complimentary. Again, another free entrance to the program, as well as saving $89.50.
How to earn and sell Qantas points with Qantas Frequent Flyer Program:
Flying is the easiest and fastest way to earn points. You can make points by flying with Qantas or some of its partner airlines such as:
Emirates
Latam
JAL
Finnair
Cathay Pacific
American Airlines
Aside from flying you can earn points by using Qantas credit cards (offered by almost all major banks), shopping from famous brands partners of the program (Woolworths, BWS, Caltex Woolworths, David Jones, Net-A-Porter.com, The Iconic, etc.), rent cars from Budget or Avant, book a stay with Airbnb or Qantas hotel.
The actual list is much bigger, but the ones mentioned bring the most points for your money. If you want to know, the full list go to the Qantas website where everything is listed.
How to use Qantas Points?
Qantas offers thousands of ways to spend your earned points. Below we list some of the most notable ways. Alternatively, you can sell your Qantas points for cash if you don't like the redemption options listed below.
Book a flight or get an upgrade to a business class seat
Renew or purchase a Qantas Club Membership
Purchase something from the Qantas Store. You can choose from the 8.000 points listed there.
Book A Hotel
Rent A Car
Buy Qantas Insurance
Wine Tasting
Or you can even transfer your points to a family member who is also part of the Qantas Airlines Frequent Flyer Program. Simply put, there is something for everyone, even for those with the most specific demands and tastes.
If you would like to sell your Qantas points, fill out a form on our website and get in touch today!
What's the procedure for selling Qantas Miles and Points in 2023?
We will buy accounts of 40,000 Qantas miles or more.
Tell us your contact information by phone or the website form and specify the amount of Qantas miles you wish to sell.
You will receive a quote with the amount of money we offer for the Qantas points you are selling.
If you accept it, you will receive the money in your verified Paypal account.
The Qantas miles we purchased from you will now pay for tickets for our clients.
You may continue using your Qantas account for earning more miles, as usual.
Sell your Qantas points and miles today!
Qantas Points Final Thoughts:
There is not one single reason why not become part of the Qantas frequent flyer program and start gathering points. It's super easy, points get accumulated in no time, and on top of everything, we explained how to become a member for free.
Point by point you will be able to accumulate a small fortune that might not translate into real money, but in perks and benefits that you will surely enjoy.
How much are my Qantas miles worth?
Approximately 1.05 cents per mile, but rates change often – please fill out a form for an exact quote.
The Points King
385 First Ave Suite 10G New York NY 10010
866-367-5099
Hello@thepointsking.com