SELL UNITED MILES
Extra United Airline miles laying around?
Sell your United Airline miles to The Points King for very competitive rates
Fill out the form and get your cash today!
Our transactions require a minimum of 60,000 United miles
100% buyer protection via secure transaction
What's The Procedure For Selling United Airlines Miles in 2023?
We will buy accounts of 50,000 miles or more. If your account holds a multiple of 20,000, we will give you a higher rate for it.
Tell us your contact information by phone, live chat or the website form and specify the amount of miles you wish to sell.
You will receive a quote with the amount of money we offer.
If you accept it, you will receive the money in your verified Paypal account.
The miles we purchased from you will now pay for tickets or hotel accommodation for our clients.
You may continue using your account for earning more miles, as usual.
United Airlines Mileage Plus: Understanding How to Sell United Miles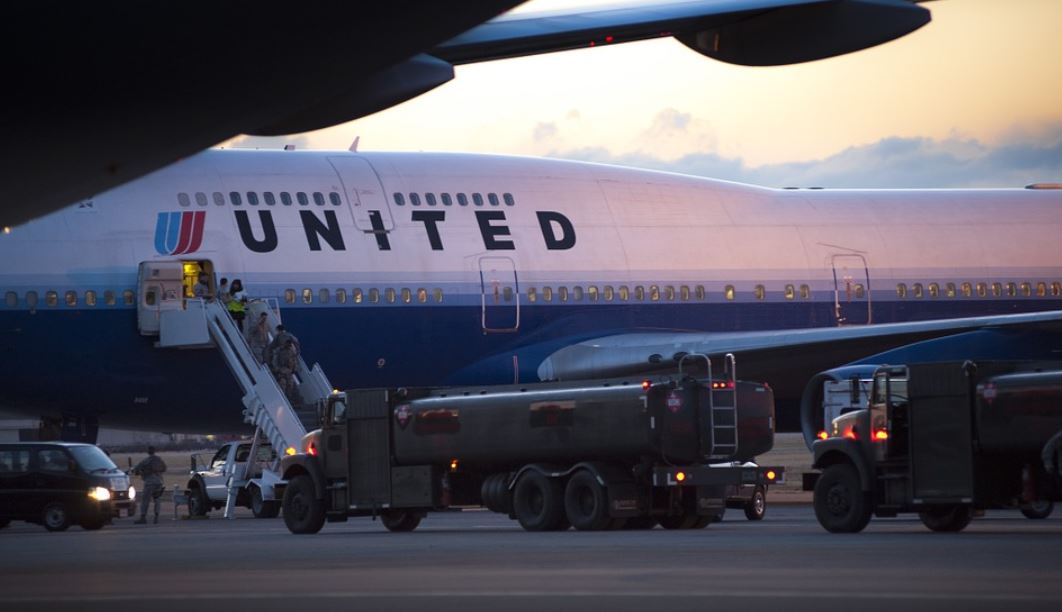 Before you sell your United miles, make sure to read our United Airlines mileage guide to truly understand the value of your points: According to the sheer size of their operation, including market value and ongoing routes, United Airlines is the third largest airline in the world. Currently it carries flights to 235 destinations within the U.S. and 138 international destinations over 60 countries.
United Airlines offers some of the most comfortable seats of any U.S. airline and it also excels in onboard amenities, including Wi-Fi for long-range international flights and selected domestic routes.
This is one of the founding members of the Star Alliance, which also includes the following airlines and their respective subsidiaries:
Austrian Airlines
Brussels Airlines
Air Canada
Air China
Shenzhen Airlines
Avianca
Croatia Airlines
EgyptAir
Ethiopian Airlines
Lufthansa
Aegean Airlines
Air India
All Nippon Airways
Air New Zealand
Copa Airlines
LOT Polish Airlines
TAP Air Portugal
Singapore Airlines
Adria Airways
South African Airways
Asiana Airlines
Scandinavian Airlines
Swiss International Air Lines
EVA Air
Thai Airways
Turkish Airlines
Additional Info for United Mileage Plus Selling
Read below to learn how to sell United miles:
A new member of this rewards program will get the chance to begin earning award miles according to the ticket price for each flight.
Specialty tickets and groups can also earn award miles according to the distance flown, in addition to the ticket price.
The member will also receive Premier Qualifying Miles, which are awarded in proportion to the fare class and are used for attaining upper levels of membership and their improved benefits. The rate of Premier Qualifying Miles is as follows:

+100% PQMs from the number of award miles received for Economy tickets.
+150% PQMs from the number of award miles received for Economy Plus tickets.
+200% PQMs from the number of award miles received for discounted Business and First-Class tickets.
+300% PQMs from the number of award miles received for full-priced Business and First-Class tickets.

United Mileage Plus has 4 tiers, which are reached as follows:

Premier Silver: beginning at 25,000 PQMs accumulated, and giving 7 miles per dollar spent on each ticket.
Premier Gold: beginning at 50,000 PQMs accumulated, and giving 8 miles per dollar spent on each ticket.
Premier Platinum: beginning at 75,000 PQMs accumulated, and giving 9 miles per dollar spent on each ticket.
Premier 1K: beginning at 100,000 PQMs accumulated, and giving 11 miles per dollar spent on each ticket.

Other ways to earn miles are:

Flying with any of the member airlines of Star Alliance or other partner airlines such as Aer Lingus and Hawaiian Airlines.
Traveling by AmTrak train, or renting a car from Hertz and other car rental agencies.
Staying at Hilton, Marriott, IHG and other partner hotel chains.
Receiving the services of financial partners such as Lending Club and Quicken Loans.
Purchasing from some of the thousands of participating merchants, like 1-800-Flowers and eGift cards.
Using a United Mileage Plus credit card, which gives different benefits according to the issuing bank.
Shopping with the Mileage Plus X app, a gateway to the best online merchants for everyday purchases, such as Barnes and Noble, Gap, Nike and also includes all the available restaurants of the Mileage Plus Dining program.
And if you fly another airline such as Delta, you can sell your Delta Skymiles for cash as well, with our online form!
Sell your United Airlines miles today!
How much are my United Airlines Mileage Plus miles worth?
Approximately 1.1 cents per mile, but rates change often – please fill out a form for an exact quote. This means that 100,000 United miles is worth approximately $1,100.
Sell airline miles today with The Points King!
The Points King
385 First Ave Suite 10G New York NY 10010
866-367-5099
Hello@thepointsking.com