SELL EMIRATES SKYWARD Miles
Extra Emirates Skywards miles laying around?
Sell your Emirates Skywards miles to The Points King for very competitive rates
Fill out the form and get your cash today!
Our transactions require a minimum of 50,000 Emirates miles
Selling Emirates Airlines & Miles in 2023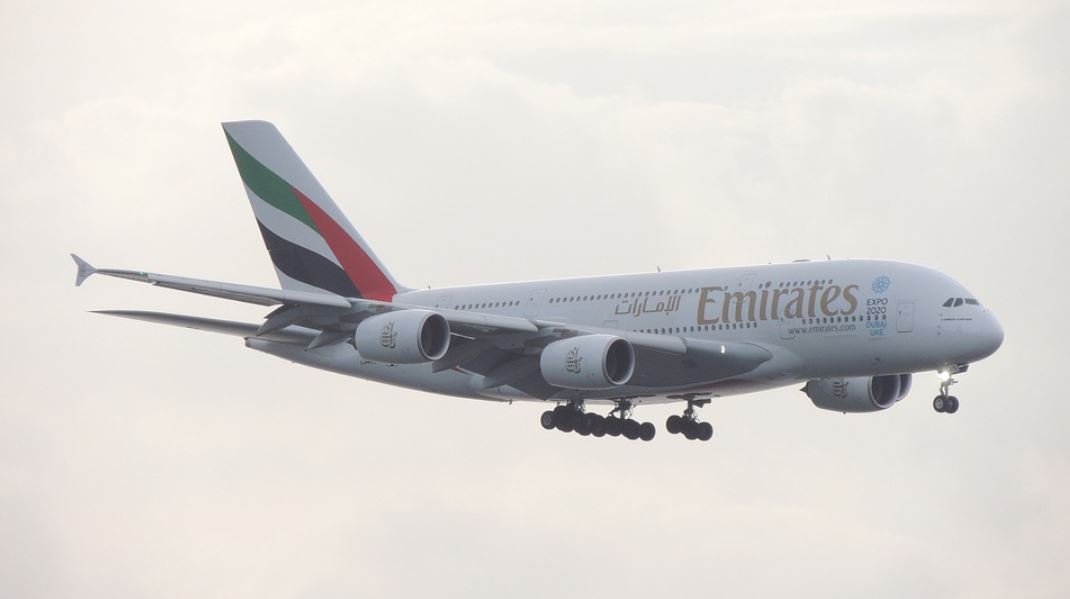 Starting operations in 1985, today Emirates Airlines is one of the most renowned airlines in the world, and it's highly appreciate by the travelers for the quality of its service and its competitive prices.
Sell miles today with The Points King!
Emirate Airlines is also the largest airline in the Middle East, operating 3,600 flights per week to more than 140 cities in 81 countries across 6 continents.
Based in Dubai, it is owned by the United Arab Emirates government through the Investment Corporation of Dubai, which also operates several international companies in the financial, real state, energy and hospitality industries.
Selling and Redeeming Emirates Skywards Miles
Ø  There are two kinds of miles to be earned in this program: Skyward Miles and Tier Miles. Skyward miles are earned according to fare type and class of the ticket, and the exact amount should be consulted online. There is a 175% bonus in miles earned with First Class or Business Class tickets.
Ø  Tier Miles are only for the benefit of reaching successive tiers of membership in the program, as follows:
o   Emirate Skywards Blue: this is the entry level, which allows to collect Skyward miles and also gives waitlist priority, personal preferences in food and seating are stored and reduced prices for lounge access.
o   Emirate Skywards Silver: after acquiring 25,000 Tier miles, the member will receive all the benefits of the previous tier plus priority check-in, additional baggage allowances, priority boarding and 25% bonus miles per flight.
o   Emirate Skywards Gold: after acquiring 50,000 Tier miles, a member will receive all the benefits of the former tier plus free lounge access for members and guests, reservation guarantee, and 50% bonus miles per flight.
o   Emirate Skywards Platinum: after acquiring 150,000 Tier miles, a member will receive all the benefits of the former tier plus access to first-class check-in and baggage delivery desks, a Gold 'Partner' card for a spouse or partner, and 75% bonus miles per flight.
Ø  Other ways to earn Skyward miles are:
o    Flying with Emirates Airlines or some of their partner airlines:
§  Air Mauritius
§  Alaska Airlines
§  easyJet
§  flydubai
§  GOL Linhas Aéreas Inteligentes
§  Japan Airlines
§  Jet Airways
§  JetBlue
§  Jetstar
§  Korean Air
§  Malaysia Airlines
§  Qantas
§  S7 Airlines
§  South African Airways
§  TAP Portugal
§  Virgin America
o   Staying at Starwood and Marriott Hotels, which allows a member to earn points in both reward programs at the same time, or else in some of the other partner hotel chains such as Hilton and Hyatt, among others.
o   Using Emirates NBD credit cards, which give bonus miles to each new member after signing up. There are two different credit cards: Infinite and Signature. Both of them provide discounts in ticket fares and purchases at selected retailers in Dubai and abroad, free lounge access, and also earn Skyward Miles from each everyday purchase.
o   Renting a car from Budget, Hertz or other partner car rental agencies.
o   Buying the miles at a special rate.
What's the procedure for selling Emirates Skywards miles in 2023?
1.     We will buy accounts of Skyward miles only (Tier miles cannot be sold).
2.     Tell us your contact information by phone, live chat or the website form and specify the amount of miles you wish to sell.
3.     You will receive a quote with the amount of money we offer.
4.     If you accept it, you will receive the money in your verified Paypal account.
5.     The miles we purchased from you will now pay for hotel rooms or flight tickets for our clients.
6.     You may continue using your account for earning more miles, as usual.
Sell your Emirates Skywards miles today!
How much are my Emirates miles worth?
Approximately 0.9 cents per mile, but rates change often – please fill out a form for an exact quote.
The Points King
385 First Ave Suite 10G New York NY 10010
866-367-5099
Hello@thepointsking.com