SELL Avianca & Aerogal Lifemiles
Extra Avianca and Aerogal Lifemiles laying around?
Sell your Avianca and Aerogal miles to The Points King for very competitive rates
Fill out the form and get your cash today!
Avianca And Aerogal Airlines: Lifemiles Frequent Flyer Program
In this discussion we will explain the background of Avianca and Aerogal Airlines, how to earn Avianca and Aerogal miles, and of course, how to redeem and ultimately sell your Avianca and Aerogal Airline miles.
Important facts about Avianca airlines
Avianca is a Spanish acronym which translates into Airways of the American Continent. It is a Colombian national airline and has also been a flag carrier for Colombia since December 5, 1919, when it was registered under the handle SCADTA. It is the brand operated commercially which represents Latin American Airlines integrated into Avianca Holdings. It offers transportation of passengers, air cargo, parcel services and also provides other exclusive aviation services. It has a route network that serves passengers throughout America and Europe. It has its headquarters at Bogota, D.C and its main hub at El Dorado international airport.
They have a group of seven Latin American subsidiary Airlines among which is Avianca Ecuador (formerly known as Aerogal) based in Quito, Ecuador. After KLM, Avianca is the second oldest airline in the world and the oldest in the Western hemisphere. It officially became a member of Star Alliance on the 21st of June, 2012. Based on the passengers carried, it is the third biggest airline in South America.
Loyalty program- An introduction
This Colombian based Star Alliance Airline offers one of the unique and special airline loyalty program called Lifemiles. This is a must have currency in your loyalty portfolio. As a member of Star Alliance, Avianca's lifemiles can be used with other member airlines like All Nippon Airways(ANA), Turkish Airlines, Air Canada and so many others. Lifemiles can also be used with other partners of Avianca not included in the alliance like British Airways, Delta, Cayman Airways, Emirates and many others.
Avianca is an old and popular airline with over 160 aeroplane fleet, 14 thousand board seats, 100 airports, boarding gates in 25 countries. Its lifemiles can be immensely enjoyed by flying over 1,300 destinations worldwide and also by flying on Star Alliance member planes and partner airlines.
Sales of Lifemiles
Sales of lifemiles provide returns in hundreds and thousands of dollars without hassle of any kind. Rather than letting your accumulated miles go to waste if you have no intention of using it yet, you can sell it. As a worker for a company who goes on business trips that are already paid for, you can make extra cash by selling your miles. The safest way of selling miles without detection is through mileage brokers, and there is an increased demand for miles nowadays. Though it is well-known that airlines even Avianca frown on the sales of miles, it not a criminal offence since the miles legally belong to you.
How do I earn Lifemiles?
Lifemiles can be earned easily by miles enthusiasts through several platforms such as:
SPG: Since lifemiles became included as a transfer partner of SPG in 2016, you can earn 5000 bonus lifemiles for every 20,000 starpoints
Flying of any star alliance airline and crediting paid partner flights to Avianca.
Through crediting discount United Economy tickets like paid Aeromexico and Iberia flights to Lifemiles.
Using Co-branded ticket cards: Avianca offers U.S residents two credit cards (Avianca Vuela Visa Card and Avianca Vida Visa Card) through Puerto Rico's Banco which was issued late 2016.
Bookings: Making bookings through online travel agencies like Kalingo.com and Booking.com could earn you lifemiles between the range of 1 and 25 for each dollar spent.
Tying your lifemiles to your stay at global chains like SPG, Hilton and the likes would earn you lifemiles for each stay or per dollar spent.
Earning Citi Thank You Points with the Citi Prestige credit card and Citi Thank You Premier would earn you lifemiles at a 1:1 ratio.
Avianca Membership levels
Avianca enables you to achieve status and recognition through lifemiles from Star Alliance elite program. This credits you the majority of your miles from partner flights, but there is a requirement of minimum mileage for Avianca. Each of the levels includes the perks of the previous level.
Silver Status: Requires 22,000 miles with up to 5,000-10,000 miles flown on Avianca
Gold Status: Requires 40,000 miles with up 5,000-10,000 miles flown on Avianca
Diamond status
Lifemiles redemption
To redeem lifemiles for Avianca or its partners operated flights is relatively easy and straightforward. The Lifemiles Calculator can be used to find out the miles an Avianca operated flight will cost. A region-based chart is used to determine the number of lifemiles needed for other Star Alliance operated flights.
Perks of redemption
No added fuel surcharges on any airline
Allows for the redemption of both cash and miles for a flight but a minimum of 40% miles is required
No close in booking fee
Avianca and Aerogal Quirks
Charge of $25 fee on all bookings
No allowance for stopovers
Language barrier problem for call centers
What's the procedure for selling Avianca and Aerogal Lifemiles?
1.     Tell us your contact information by phone, live chat or the website form and specify the amount of Avios you wish to sell.
2.     You will receive a quote with the amount of money we offer.
3.     If you accept it, you will receive the money in your verified Paypal account.
4.     The Avios we purchased from you will now pay for flight tickets for our clients.
5.     You may continue using your account for earning more Avios, as usual. Sell your miles now with The Points King!
Sell your Avianca and Aerogal Lifemiles today!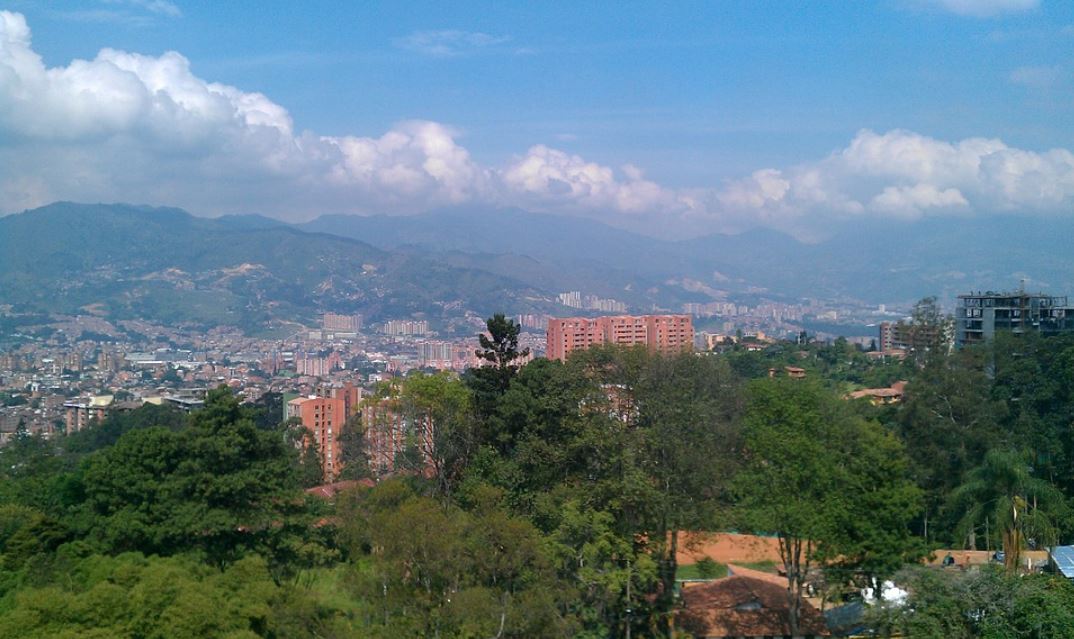 How much are my Avianca And Aerogal miles worth?
Approximately .08 cents per mile, but rates change often – please fill out a form for an exact quote.
The Points King
385 First Ave Suite 10G New York NY 10010
866-367-5099
Hello@thepointsking.com