You're about to embark on a journey, but you're torn between two airline rewards programs: Miles and Smiles or KrisFlyer? It's a tough choice. These popular programs offer tempting benefits that could make your travels more rewarding.
In this section, we'll dive into the specifics of both programs. You'll get a detailed overview of how you can earn points with each, what kind of rewards you can redeem those points for, and any additional perks they may offer.
We've done the legwork for you, pulling together all the essential information so that you can make an informed decision about which program suits your travel style best.
Get ready to maximize your travel experience as we compare Miles and Smiles against KrisFlyer in this comprehensive guide.
| Aspect | miles&smiles Program | KrisFlyer Program |
| --- | --- | --- |
| Airline Alliance | Star Alliance | Star Alliance, SkyTeam, Oneworld (limited) |
| Home Airline | Turkish Airlines | Singapore Airlines |
| Earning Miles | Flights, partners, credit cards | Flights, partners, credit cards |
| Elite Tiers | Classic, Elite, Elite Plus | Elite Silver, Elite Gold, PPS Club, Solitaire PPS Club |
| Upgrades | Yes | Yes |
| Award Redemption | Flights, upgrades, shopping, etc. | Flights, upgrades, experiences, etc. |
| Network Coverage | Extensive | Extensive |
| Lounge Access | Elite Plus members | Elite Gold and above members |
| Partnerships | Various airline and non-airline partners | Various airline and non-airline partners |
| Family Pooling | Yes | Yes |
| Expiration of Miles | Miles expire after 3 years | Miles expire after 3 years |
| Award Charts | Distance-based | Zone-based |
| Online Tools | User-friendly | User-friendly |
| Special Features | Miles&Smiles credit card, status match opportunities | KrisFlyer UOB Credit Card, stopover rewards |
Overview of Miles&Smiles Program
The Miles and Smiles program, Turkish Airlines' loyalty program, offers more than just earning points for flights. It provides a comprehensive system with various benefits. These benefits include access to exclusive lounges, extra baggage allowance, and priority check-in. As you fly more with Turkish Airlines or their Star Alliance partners, you unlock more benefits.
Every flight earns you miles that can be redeemed for award tickets and upgrades on Turkish Airlines and other airline partners. Elite and Elite Plus members enjoy additional perks such as guaranteed seating on fully booked flights and recognition across all Star Alliance airlines. Depending on your travel frequency and preference, Miles and Smiles can provide significant value. If you're a frequent flyer looking to maximize your travel rewards, it's worth exploring further.
Overview of KrisFlyer Program
Ready to explore the world in style? Singapore Airlines' loyalty program, KrisFlyer, is your ticket to a host of benefits and privileges.
As a member, you'll earn miles whenever you fly with Singapore Airlines, SilkAir or more than 30 partner airlines. These aren't just any miles; they're KrisFlyer Miles that can be redeemed for flights, upgrades, and even online shopping.
But it's not all about the flights. You also get access to exclusive airline lounges where you can relax before your flight and enjoy complimentary food and beverages.
Plus, the higher your membership tier, the more perks you'll unlock like priority boarding and extra baggage allowance.
In a nutshell: if you love traveling by air with luxury at every step of the way, KrisFlyer should be on your radar!
Comparing Points Earning Potential for: Miles&Smiles Vs Krisflyer
When it comes to maximizing your rewards, understanding the earning potential of different loyalty programs is crucial. Miles & Smiles and KrisFlyer offer distinct ways to rack up points.
By the way, you can sell your Turkish airline miles right here.
With Turkish Airlines' Miles & Smiles, you earn miles based on ticket price and flight distance. You'll also get bonus miles with their Elite or Elite Plus status.
On the other hand, Singapore Airlines' KrisFlyer awards points mainly based on fare class and zones traveled, not strictly on ticket price or distance. The higher your membership level – KrisFlyer, Silver or Gold – the more miles you'll accumulate per flight.
Both programs have partnerships with credit card companies that allow you to convert spending into points. Choosing between them should be guided by your flying habits and preferred redemption options.
Miles&Smiles Vs Krisflyer: Comparing Redemption and Rewards in 2023
When comparing redemption options and rewards, it's important to examine how each program allows you to use your accumulated points.
With Miles & Smiles, the frequent flyer program of Turkish Airlines, you have the opportunity to redeem your miles for award tickets and upgrades on Turkish Airlines and their Star Alliance partners. Additionally, you can enjoy various privileges such as extra baggage allowance and access to airport lounges.
On the other hand, KrisFlyer offers a greater degree of versatility when it comes to redemption. In addition to flight awards and upgrades on Singapore Airlines, SilkAir, and partner airlines, KrisFlyer miles can also be used for purchases at participating retail outlets. Furthermore, these miles can be converted into hotel stays or car rentals through their partners. This wider range of options may be particularly appealing if flexibility is a key factor for your travel needs.
Comparing Additional Perks and Benefits
Let's not forget about the extra goodies that come along with being a loyal customer, because trust me, both these programs are loaded with perks and benefits that'll make your travel experience even more rewarding.
Miles & Smiles members get to enjoy benefits such as additional baggage allowance, priority check-in and boarding, discounts on in-flight shopping, and access to exclusive lounge areas.
On the other hand, KrisFlyer offers privileges like advance seat selection, extra baggage allowance, as well as priority check-in and boarding too. Plus, they also provide discounted deals across various lifestyle categories from dining to spa services.
So it's not just about free flights or upgrades; these programs are designed to enhance your overall travel and lifestyle experience. It really boils down to what you value most in a loyalty program.
Final Evaluation and Recommendations for how to choose between Miles&Smiles Vs Krisflyer in 2023:
After all is said and done, picking the right loyalty program truly hinges on your personal travel habits and preferences. If you frequently fly with Star Alliance airlines, KrisFlyer might be a better fit as it offers more airline partners and flexibility in redeeming miles. However, its redemption rates can be high for some routes.
On the other hand, Miles & Smiles may offer lower redemption rates and attractive bonus miles promotions. Its downside is fewer partner airlines compared to KrisFlyer and potentially limited availability for reward seats.
Ultimately, both programs have their strengths and weaknesses. It's important to consider factors such as where you usually travel to, which airlines you prefer, how often you fly, and what kind of rewards matter most to you before making your decision.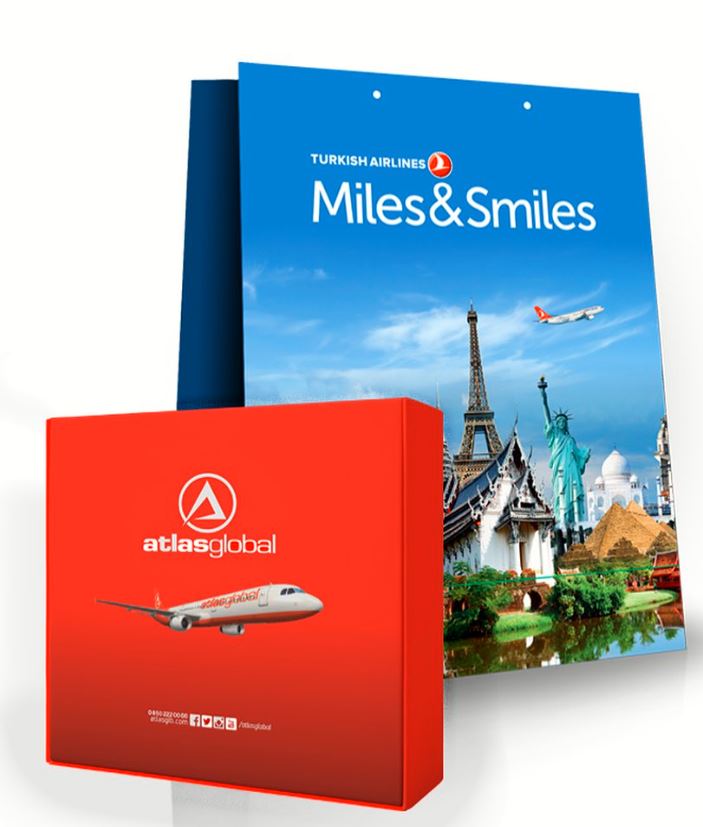 Frequently Asked Questions
For more FAQ please go here.
What are the customer service experiences like for Miles and Smiles and KrisFlyer?

"You'll find both Miles and Smiles and KrisFlyer offer competent customer service. However, users report varying experiences such as promptness in response times, resolution efficiency, and the friendliness of representatives across both programs."

Are there any specific geographical limitations to earning or redeeming points with either program?

With both programs, you can earn and redeem points worldwide. However, KrisFlyer's redemption chart is region-based whereas Miles & Smiles' is distance-based. So the value of your points may differ depending on location.

Can points from Miles and Smiles be transferred to KrisFlyer, or vice versa?

No, you can't transfer points from Miles and Smiles to KrisFlyer, or vice versa. Each program operates independently, so points earned in one cannot be moved to another. Always check specific program rules for details.

How do these programs compare with other major airline loyalty programs?

Like other major airline loyalty programs, both Miles&Smiles and KrisFlyer offer tiered membership levels, reward flights, cabin upgrades, and partner benefits. However, their partnerships, earning rates, redemption options may vary significantly.

Are there any hidden fees or charges associated with either program that consumers should be aware of?

Both programs may involve fees for items like booking or changing flights using rewards points. Always read the fine print to avoid surprises. Airlines can change their terms, so stay updated on program changes.