So you are thinking of traveling and seeing the world, and you want to organize the whole trip yourself, to keep the budget under control and to have the best time on the journey. And then when you go online, you feel overwhelmed by the plethora of websites, offers and options.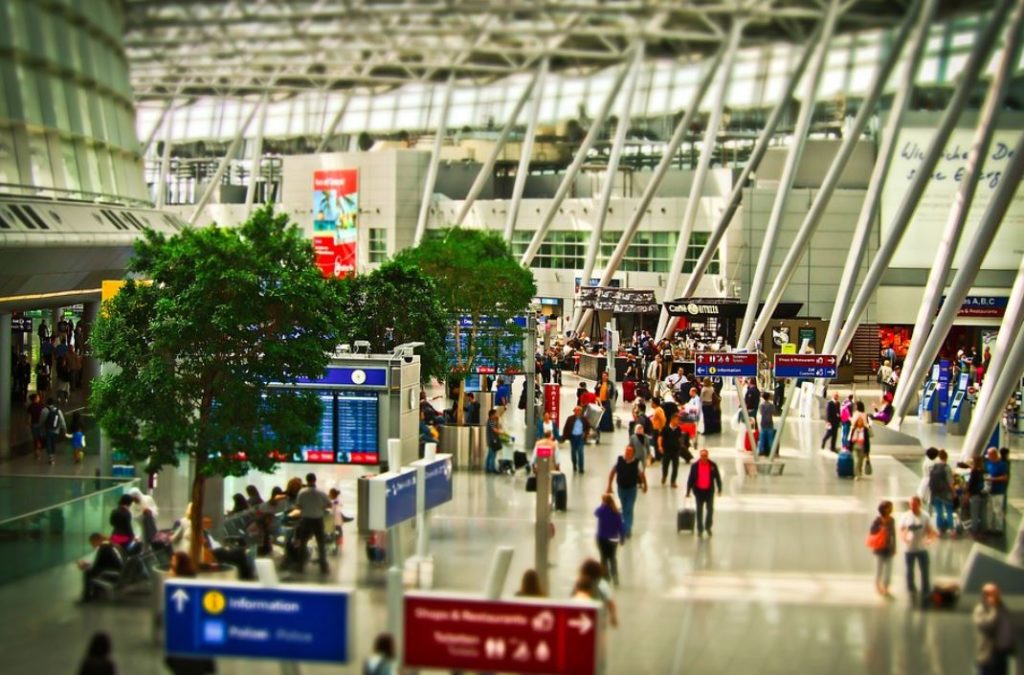 To help you navigate the bazaar of online flight booking, we have prepared for you a set of tips that are both straightforward and very useful, and all of them come from the ongoing experience and the accumulated wisdom of many travelers around the world. Keep this list in mind and you will take the best decisions when finding and booking the flights you need, at the lowest price.
Pick a good search engine for finding that cheap airfare:
Although there are no flight search engines that will give you the best price every time, by using a combination of the following search engines you will have the chance to narrow down on the best price for your ticket, and remember to keep an eye open for some of the budget airlines from tip #7:
For finding the lowest fare prices: use Skyscanner, Momondo, Kiwi.com, Cheapoair, and JetRadar.
For finding discounted tickets on sale or from pricing errors: check out AirFare Watchdog (see tip #10).
For visiting another destination for an extended layover: AirWander (see tip #8).
Only for comparing flight dates: Google Flights.
Don't let your web browser know that you are searching for airfares:
Turns out that all websites that sell flight tickets use cookies to track their customers and the routes they are consulting, and the website will automatically jack up the fare price after repeated searches.
One way to protect yourself from this clever manipulation is to always search for flights using the "private browsing" or "incognito mode" in your web browser, which will allow no tracing of your activity.
This is how you enter private mode according to your browser type, and remember to close the private window and re-open another when making a new search, so as to erase the browsing history and starting fresh:
Microsoft Edge or Microsoft Internet Explorer: press the keys Ctrl + Shift + P simultaneously, or select "New InPrivate Window" on the menu.
Google Chrome: press the keys Ctrl + Shift + N simultaneously, or select "New Incognito Window" on the menu.
Firefox: press the keys Ctrl + Shift + P simultaneously, or select "New Private Window" on the menu.
Opera: press the keys Ctrl + Shift + N simultaneously, or select "New Private Window" on the menu.
Safari: select "New Private Window" on the menu.
Find out when is the best date for a low airfare:
Whether you are booking a one-way trip or a round trip, and as long as you have some flexibility on the dates, by following these steps you will get the best price for the ticket:
Visit the Skyscanner website.
Introduce the cities of your departure and arrival.
Choose "one-way" ticket for your departure flight.
Select "Depart" and then choose "Whole Month" and "Cheapest Month".
Click on "Search flights" to see a visual chart of dates and prices.
Pick the cheapest fare on a date within your schedule.
Repeat these steps for your return flight, if necessary.
If you use the Skyscanner app, follow these steps:
Enter a date around your schedule and the departure and arrival cities.
Select "One-way".
Change the results view to "Chart".
Swipe left or right and look for the lowest bars that indicate lower fare prices.
Tap on one of the bars to see the exact price.
Other options for doing this search of the lowest priced dates are using Google Flights and Kiwi.com, both of which will also display a map of the whole flight trajectory, and Hopper, which can also advice you on the best travel dates for specific routes.
Book the ticket as soon as you can:
Waiting around before closing the deal will only lead to you paying a higher price for that ticket. This is because each fare is posted in advance and its price will get updated as the plane gets filled up. Always try to book far in advance if you already know exactly the date and the place you are going.
Sometimes it can be cheaper to pay in another currency:
If your particular credit card has no fees for doing transactions in currencies other than your usual, you may save some money by paying on the currency used by the airline's home country. Be sure to check the applicable fees with your credit card issuer, and have the exchange rates handy to see if there is any advantage to paying on a foreign currency.
Don't forget to use your credit card points and your accumulated miles:
This should be obvious, but travelers often are members of some airline's loyalty program or a credit card's reward program and they are accumulating miles or points that they never use. Before you let these assets expire and disappear, be sure to check your balance and make full use of these rewards for booking new flights. You may even be able to sell these unused miles/points for cash, so search online to find out more about this possibility.
Know and use budget airlines:
If you are willing to travel with a little less leg space and to bring your own food and drink or to buy it on-board, you can pay a lot less for your ticket than the full price of other conventional airlines.
It's important to be aware of the airline's particular restrictions and regulations, such as the size and weight of luggage or other specific requirements, such as printing your own ticket. All these requirements are usually stated prominently on the website or written on the Terms and Conditions page, so be sure to read and know its content: you will avoid unexpected fees and complications if you do.
Also, be sure to check the arrival airport's exact location, because some budget airlines land on airports off the beaten path to keep their operation costs low.
Budget airlines often advertise offers and discounted routes on their websites and their Facebook or Twitter profiles, so follow them and be always aware of those deals.
Here is a list of the most important budget airlines for flying internationally according to their particular territory:
United States: Allegiant Air, Frontier, Jetblue, Porter, Southwest, Spirit Airlines, Sun Country Airlines, WOW Air.
Canada: Air Canada Rouge, Air Transat, Flair Airlines, Jetlines, Porter, Spirit Airlines, Swoop, WOW Air.
Europe: Aer Lingus, Aigle Azur, Easyjet, Eurowings, Flybe, Norwegian Air, Ryanair, Vueling, WOW Air, Wizz Air.
Australia: Jetstar, Scoot, Tiger Air.
New Zealand: Air New Zealand, Jetstar.
Asia: Air Asia, Dragon Air, Hong Kong Express, Jeju Air, Jetstar, Nok Air, Peach Air, Scoot, Spice Jet, Spring Airlines, T'Way Airlines, Tiger Air, Vanilla Air, Vietnam Airlines.
For flying within the territory of a specific country, be sure to check out the prices of the local low-cost and small airlines in that country, particularly for flying to the most remote or secluded destinations. You should search on Google and find which local airlines can carry you, and be sure to visit their website, for they may post offers and discounts that you will find nowhere else online.
Take full advantage of connecting flights:
By using Kiwi.com to search for your flights, you may choose to book separately the two parts of a connecting trip and to extend the layover time to several days, if you so choose. In that way you may relax and enjoy a little visit to another destination before taking the next plane out.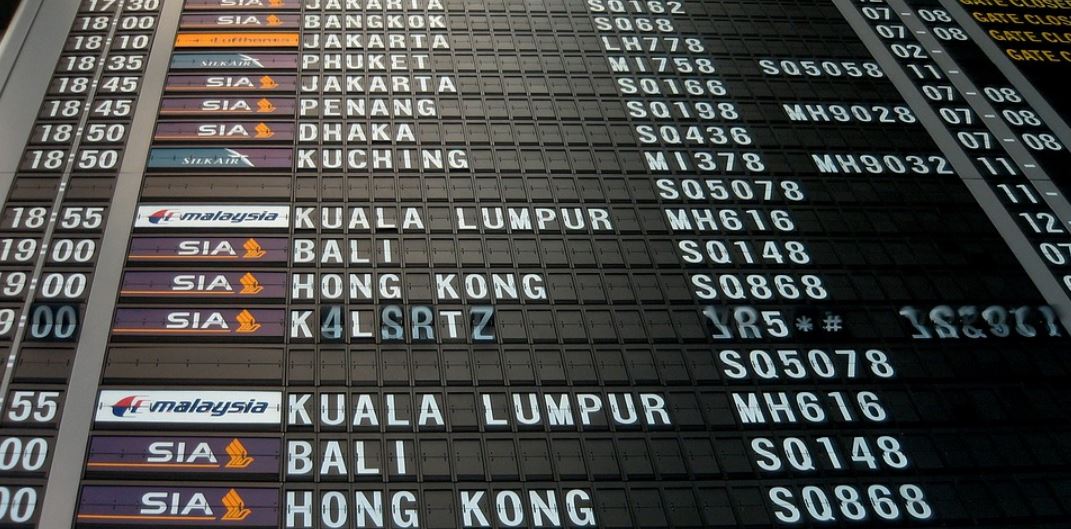 In any case, remember to always have enough layover time between connections and never to book flights that are only a few hours apart.
AirWander makes it very easy to book extended layovers: by simply entering the departure and destination cities and the number of days to stay in between connections, the site will provide you with a list of localities you can visit, and thus you may get to travel more at an even smaller price tag.
Another possibility is to hop off at a connection and not taking the outgoing flight. It's called hidden city flights: a connecting flight to another city that takes you through your desired destination for less money than flying directly to it. If you are considering this possibility, be mindful of these recommendations:
Only travel with carry-on luggage, because checked luggage might continue on to the other destination.
Assert that the connection implies a change of airplane; otherwise they may not allow you off the plane.
Mix different airlines to get the lowest fare possible:
Kiwi.com is the search engine of choice for buying your tickets on different airlines. It has the advantage of giving you the lowest fare by booking with a host of budget airlines, but it comes with the risk of only counting on Kiwi.com's own insurance policy in the case of delays, cancellations or other scheduling incidents: they will provide a new connecting flight or full reimbursement of the fare, after you contact Kiwi.com as soon as the problem arises.
Another feature of Kiwi.com is to search for flights to Anywhere: the site will show you a list of the cheapest destinations from a given departure airport, so you may choose where to wander when you just want to get away regardless of the place.
Look out for errors in pricing and special discounts from the airlines:
More often than you think an airline will make a mistake posting their fares, under-pricing them to your advantage. Other times they will actually give away discounted tickets for a ridiculously low sum.
By searching on AirFare Watchdog and Secret Flying you will come across many of these cheap tickets, and also by searching flights in Skyscanner and using the month view for discovering low fares at a glance.
Just remember to book these dirt-cheap tickets immediately, because they will disappear due to correction or selling-out. And do not call the airline to confirm or anything: that will signal them on the error and they may cancel the ticket.
Save big money by buying several tickets at once:
Although you may save some money by booking on different airlines (as in tip #9), the best convenience and value for its price can be obtained by keeping all your tickets under the same airline or alliance, and some times the price difference is negligible. This can be achieved by searching for return flights, multi-city tickets or multiple one-way tickets and comparing fares when searching on Skyscanner.
You can also economize by buying regional passes or round the world tickets. These can be booked directly through one of the three major airline alliances: OneWorld Alliance, Star Alliance and SkyTeam; also you can book these bulk tickets through a travel agent, or book them yourself if you are crafty and make intelligent use of online search engines for booking your own flight schedules (keep in mind tip #8).