Very often frequent travelers end up with a huge load of miles that are about to expire. Letting them go to can be terrible. You can use them to buy someone's ticket.
So, how to book an unpaid flight for someone else, using your hard-earned airline miles. Even though most airlines don't advertise that as much their customers would like, it is an option. Yes, those methods are buried in some hard to find FAQs section, but they are there for the taking.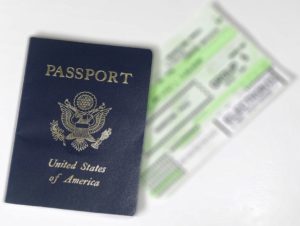 Here we look at some of those methods and how you can transfer your miles to someone else. Another option is to use an online mileage broker to buy and sell airline miles for other people's tickets.
Booking online
Booking is the easiest and most straightforward method possible. All you have to do is to log onto your account and fill in the same application for an award ticket. The only thing you need to change is the particulars of the other person within the given "passenger information section" and you are done. That's all to it.
Call the airliner and ask them to do that on your behalf
This might not work with every airliner out there. There are those that don't allow booking a ticket for another person with miles assigned to your name. But there are some that will allow that. Whether your airliner supports that or not is something you can ask over the phone or through browsing their website, especially their FAQs section.
Go to their ticket counter and do the exchange there
In case they don't want to do that over the phone you can go to their ticket counter and do it in person. Just don't forget to bring the personal details of the person for which you are booking the ticket.
Charges
Regardless, whether you are doing it for you or someone else, there is no way around paying taxes, government fees, or some other charges that might occur. Because of that make sure that the beneficiary of your miles is aware of them so there won't be any future confusions. Those taxes and fees cannot be covered by your award program and need to be paid with real money. This is important if the beneficiary is not a regular flyer and not so well informed about that part.
This was all about how to book a plane ticket for someone else using your own frequent flyer air miles.