SELL SINGAPORE KRISFLYER MILES
Sell us your extra KrisFlyer miles for cash!
Receive your cash via secure PayPal transaction
The Points King offers extremely competitive rates for selling KrisFlyer miles
We offer even better rates for airline mile packages for the following totals: 95k, 160k, 190k
Our transactions require a minimum of 50,000 Krisflyer miles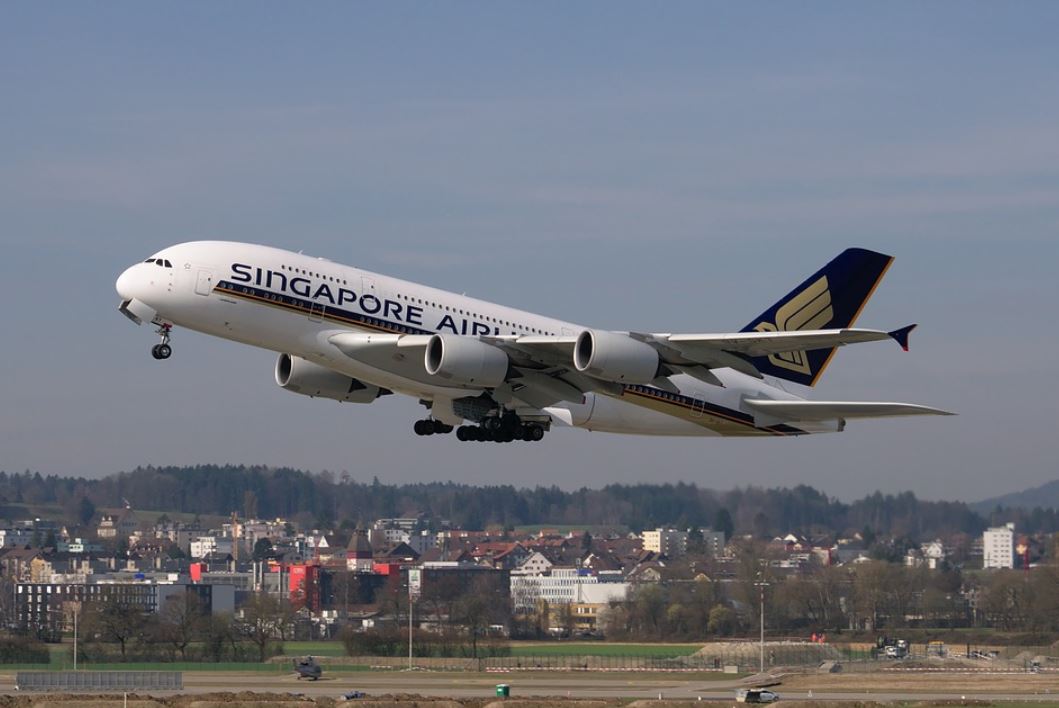 One of the most innovative and luxurious airlines in the world, Singapore Airlines is one of the few airlines that have First Class Suites as a seating alternative for its passengers, elevating the bar of comfort to the highest level, and their business class seats fold into double beds. Special services such as Book the Cook, expand the menu to even more exquisite and personalized choices.
Singapore Airlines flies to over 62 destinations in 32 countries on five continents, and in 2017 it carried more than 31 million passengers. It is a member of Star Alliance, which also includes the following partner airlines and their subsidiaries:
·       Austrian Airlines
·       Brussels Airlines
·       Air Canada
·       Air China
·       Shenzhen Airlines
·       Avianca
·       Croatia Airlines
·       EgyptAir
·       Ethiopian Airlines
·       Aegean Airlines
·       Air India
·       All Nippon Airways
·       Air New Zealand
·       Copa Airlines
·       LOT Polish Airlines
·       Lufthansa
·       TAP Air Portugal
·       Adria Airways
·       South African Airways
·       Asiana Airlines
·       Scandinavian Airlines
·       Swiss International Air Lines
·       EVA Air
·       Thai Airways
·       Turkish Airlines
·       United Airlines
KrisFlyer Membership Rewards
Ø  This loyalty program gives miles for flying with Singapore Airlines or other partner airlines of the Star Alliance, and also other affiliated companies such as Alaska Airlines and jetBlue.
Ø  There are two kinds of miles to be earned in this program: Award Miles and Elite Miles. Award miles are earned according to fare type and class of the ticket, and the exact amount should be consulted online.
Ø  Elite Miles are only for the benefit of reaching successive levels of membership in the program, as follows:
o   KrisFlyer Member: this is the entry level, which allows to collect award and elite miles and also gives access to upgrades on selected flights.
o   KrisFlyer Elite Silver: after acquiring 25,000 Elite miles during 1 calendar year, the member will receive privileged seat selection, priority reservation waitlist, priority airport standby and 25% bonus miles per flight.
o   KrisFlyer Elite Gold: after acquiring 50,000 Elite miles during 1 calendar year, a member will receive all the benefits of the former level plus free lounge access for members, extra baggage allowances, priority check-in, and priority boarding.
Ø  Other ways to earn KrisFlyer miles are:
o   Using one of the several KrisFlyer co-brand credit and debit cards available, which will award miles for every dollar spent.
o   Receiving the financial services of one of the dozens of participating institutions, including CitiBank and Diners Club.
o   Staying at Hilton, Marriott, Starwood and other partner hotel chains.
o   Renting a car from Hertz, Avis and other car rental agencies.
o   Purchasing from some of the selected retail partners or from the official online store KrisShop.
What's the procedure for selling KrisFlyer miles?
1.     Tell us your contact information by phone, live chat or the website form and specify the amount of miles you wish to sell.
2.     You will receive a quote with the amount of money we offer.
3.     If you accept it, you will receive the money in your verified Paypal account.
4.     The miles we purchased from you will now pay for flight tickets for our clients.
5.     You may continue using your account for earning more miles, as usual.
Sell your KrisFlyer miles today!
The Points King
385 First Ave Suite 10G New York NY 10010
866-367-5099
Hello@thepointsking.com