Lufthansa Airlines was founded in January of 1953. Today, the company is the largest German airline. When its subsidiaries are taken into consideration, it is the largest airline in all of Europe. Lufthansaa has a reputation as being one of the best airlines in the world. Below, you'll learn how it stacks up to the competition. If you have extra miles, you can sell your Lufthansa miles here for cash.
Lufthansa Airlines Vs United Airlines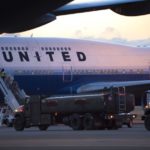 Choosing between Lufthansa and United can be very tough. After all, both just happen to be some of the biggest airlines in the world. So, which one is best? Well, there are pros and cons associated with both. Many customers agree that Lufthansa has better customer service and flight attendants. It is also true that the companies code share flights. Therefore, there is a chance that you're going to book through United, yet fly on a Lufthansa airplane. The only big downside with Lufthansa is the price. If you're going to be flying with this airline, there is a good chance that you're going to end up paying more in the long run.
Those traveling on a Lufthansa flight with first class privileges will receive access to a bed, lounge and meals. With United First, you'll receive DirecTV, movies, a complimentary drink and meals. Generally, Lufthansa wins out in this category.
Lufthansa Airlines Vs Emirates
When comparing Lufthansa Airlines and Emirates, you will quickly discover that the former is much bigger. It is estimated that the company has more than 280 aircrafts. Emirates has roughly 221 aircrafts. Both airlines are great, but each excels in a few specific areas. For instance, Emirates tends to be a much better job catering to the passenger's age and religion. If dietary restrictions are going to be an issue for you, it is best to stick with Emirates. They'll work harder to satisfy your needs in this particular category. Those who are going to be traveling in the economy section will probably want to stick with Lufthansa. They tend to offer more space.
With Emirates, there is a good chance that you're going to feel cramped. Another difference is the first class seating. With Emirates, the enclosed suites are slightly small. However, they're gorgeous and include doors. It is really tough to be Emirates when it comes to first class seating. Lufthansa wins in the economy section, but Emirates might be better in the first-class section.
Read more here about the classic Lufthansa vs Emirates debate.
Lufthansa Airlines Vs Swiss Air
This is another tough battle. One of the biggest differences between Lufthansa and Swiss is the ground services. Lufthansa ultimately does a much better job here. They offer a much more personalized check-in experience and this is something that flyers will absolutely love. A representative will meet you at your vehicle and help you with your luggage. They'll even escort you through security. A chauffeur pick-up service is available from Swiss, but you're pretty much on your own from there. It is entirely up to you to get through security and to your gate. The lounges for both airlines are pretty amazing. However, Swiss's might be better here. This is definitely the case with the First Class Lounges.
Sleeping rooms are against to Swiss travelers on a first-come, first-served basis too. If you believe that you're going to have a long layover, Swiss is the best choice for you. Those who need access to Wi-Fi will want to stick with Lufthansa. They offer great Wi-Fi at a cheap, flat rate. The one that is best for you really depends on your unique needs.
Lufthansa Airlines Vs British Airways
Lufthansa Airlines and British Airways are definitely two of the best airlines in the world. Still, they're not equal.  One of the worst things about British Airways is the communication. From time to time, the company will get its signals mixed and they may end up canceling your flight a day in advance. The company has pretty good customer service so they'll work with you to ensure that you're able to find a suitable replacement. Either way, Lufthansa is better if you need reliability and consistency. In terms of plane quality and food, it is true that both airlines are pretty similar. Those who are attempting to save money will want to do business with Lufthansa.
This airline tends to be less expensive for one reason. British Airways is strangled by a higher airport tax in the United Kingdom and that charge is going to be passed onto the consumer. Therefore, you'll usually pay more with flying with British Airways.
Read more about Lufthansa Airlines Vs British Airways here.
Lufthansa Airlines Vs Delta Airlines
Should you fly Delta or Lufthansa Airlines? This is a tough question that many people will ask themselves at some point or another. Delta, which is based out of Atlanta, Georgia, is the much older airlines. This should mean that they have more experience and can deliver a better experience. Sadly, that isn't always the case. Most travelers who have dealt with both companies will agree that Lufthansa does a far better job in terms of customer service. Delta has 247 destinations, while Lufthansa only offers 221. Therefore, you might be forced to go with Delta if you're traveling to a specific location. Lufthansa's fleet size it actually bigger though.
In 2012, Delta had a better on-time performance. Lufthansa has improved some over the years. Still, if you're in a hurry and need to make sure that you arrive on time, you'll probably want to book your flight with Delta. They'll most likely make sure that you get there on time.
Read more about Lufthansa Airlines Vs Delta Airlines here.
Lufthansa Airlines Vs KLM
Whether you choose KLM or Lufthansa Airlines, you can almost guarantee that you're going to have a great experience. Both airlines know how to make their customers feel comfortable from the starting point to the destination. Nevertheless, there are a few things that set them apart from one another. Price is definitely a major factor for consumers. KLM usually requires passengers to upgrade their seats if they wish to sit together. Even then, there is a good chance that the price is going to be a little lower than what you'll get with Lufthansa. It is possible to upgrade your economy seat with Lufthansa to obtain more space. You should be perfectly fine space wise though.
Some customers have reported that KLM has very uncomfortable seats. They suggest that their back was killing them after their 2 to 3 hour flight. This is definitely something you'll want to be cautious about if you're going to be traveling over a long distance.
Lufthansa Airlines Vs Swiss Business Class
There are plenty of differences between Lufthansa Airlines and Swiss Business Class. One of the similarities between the two is the lounges. The lounges are comfortable in terms of seating, but they're not great other than that. When you arrive, you will see that alcohol is available. Champagne is not. At the same time, the selection of food is very limited. The lounges should be okay for people who need to pass an hour or so. However, they cannot hold a candle to some of the other airlines lounges out there. The cabins are pretty much the same too. The big difference is that Swiss had mini-cabins with two rows. There is a larger cabin in the back though. Lufthansa provides travelers with access to a large cabin on the main deck. Plus, the entire top portion of the 747 is designed for business class.
The Swiss mini cabins are more private, but it is nice to use the staircase on the Lufthansa. Both airlines are going to offer good customer service. However, Lufthansa seems willing to go a little further to accommodate unique dietary requirements and such. If you follow a strict diet, this airline will be more likely to go to extra lengths to suit your needs.
Lufthansa Airlines Vs Turkish Airlines
There are a few key characteristics that really make the biggest difference here. One major similarity here is that both companies tend to use similar aircraft. The aircraft is going to be narrow near the body. This isn't necessarily a bad thing, but it can restrict the amount of seating space that you're going to be able to enjoy. Thankfully, Lufthansa does a better job here. The airline knows how to get the most out of the limited space. If you need that extra space, you'll definitely want to fly with Lufthansa. In terms of food, both companies go a great job. The food available is pretty good across the board. One thing to remember that both airlines are foreign. Therefore, there may be language barriers. Again, Lufthansa tends to score higher here.
Their flight attendants usually understand and speak English better. If you fly on Turkish, you'll probably need to keep your cellphone offer the entire flight. Otherwise, you might be chastised.
Lufthansa Airlines Vs Etihad Airways
Etihad is a much newer company. It was founded in 2003 whereas Lufthansa has been around since 1953. This can make a big difference. After all, the experience ultimately gives Lufthansa the upper hand. Nevertheless, Etihad does plenty of things right. The airline has a smaller fleet of just 66 and they only offer flights to 82 destinations. This enables them to provide a most personalized experience to the customer. Many airlines are attempting to juggle too much at once. This isn't an issue with Etihad, but it might become a problem when they attempt to expand in the future.
If you need to make sure that you're going to arrive on time, you'll be happy to know that both companies do a good job in this category. In 2012, Etihad has an on-time performance of 79% compared to Lufthansa's 80%. Lufthansa has a heavier carry on weight limit though. This is something to consider if you intend to take a lot of items with you on the plane. Read more about the Lufthansa Airlines Vs Etihad Airways debate here.
Lufthansa Airlines Vs EasyJet
If you're attempting to choose between EasyJet and Lufthansa, you shouldn't have too much trouble. You just need to find out what you want and go from there. First and foremost, you should consider the prices. In general, EasyJet is going to be cheaper. This might seem like a good thing, but you have to remember that you're getting a cheaper price for a reason. Since you're going to be paying more with Lufthansa, you'll usually receive more legroom. Another thing to note is that Lufthansa is going to provide you with free food and drinks. This is generally the case even if you're in economy. You won't get an entire meal, but you will get free food and that helps to offset the slightly higher price to some degree.
Another problem with EasyJet is the hidden fees. You might believe that you're going to be saving yourself money, but you'll probably end up spending more in the long run. Unless you're on a very limited budget, Lufthansa is definitely the way to go. Read more here about the Lufthansa Airlines Vs EasyJet argument:
Lufthansa Airlines Vs Thai Airways
Lufthansa and Thai Airways are often compared to one another. Both airlines are pretty old. Thai Airways was founded in 1960, while Lufthansa has been in operation since 1953. From that point, the two couldn't be different. Lufthansa offers far more destinations at 221. Only 71 destinations are offered by Thai Airways. The fleet sizes are also dramatically different. With Thai Airways, there are only 90 aircrafts. With Lufthansa, the number is much higher at 298. The carry-on baggage size and weight limits are almost identical. You'll also be happy to know that both airlines do a pretty good job in terms of on-time performance.
Thai Airways is great, but their destinations are very limited and that is going to leave a lot of people out in the cold.
Lufthansa Airlines Vs Tarom
Lufthansa Airlines and Tarom have a lot in common. For starters, the companies are pretty much the same age. Lufthansa has been in business since 1953. Tarom started one year later in 1954. This gives them both an experience advantage over much of the competition. Tarom is a Romanian airline. It offers limited destinations and its fleet size is small when compared to Lufthansa. With the latter, you're going to be able to choose between more than 220 destinations. With Tarom, there are only 52 and this includes the 2017 charter destinations. Tarom has a very small fleet of just 25 aircraft.
Despite being such a small company, Tarom has had some accidents over the years. This is also true with Lufthansa. Still, Lufthansa tends to do a much better job managing its bigger fleet.
Lufthansa Airlines Vs Iberia
Iberia has improved significantly over the years. Still, the airline is lagging behind the competition. First and foremost, the airline's customer service is pretty limited. You might be treated great, but there is a risk that you're going to be disappointed with the service. Another thing to note is that the legroom available on an Iberia flight is going to be very restrictive. If you're lucky, you might be able to move your legs a little bit. However, bigger individuals will find their planes to be very uncomfortable. Unless you're trying to save yourself a little money, you'll definitely want to stick with Lufthansa. The company is better in pretty much every single category. The only downside with Lufthansa is that you're going to pay a little more.
Lufthansa Airlines Vs Austrian Airlines
Both of these airlines have been around since the 1950s. Lufthansa is about 4 years older, but the experience difference is really minor. In terms of destinations, Lufthansa has the upper hand. With this company, you'll be able to choose between 221 destinations. With Austrian, you're limited to just 117 destinations. The fleet size for Austrian Airlines is much smaller as well. Austrian accepts carry-on baggage that is slightly bigger, but the difference isn't anything to write home about. Austrian is better in one specific area and that is on-time performance. Flyers who need to make sure that they arrive on time will definitely want to lean towards this airline. Of course, Lufthansa does a pretty good job here too.
Read more about Lufthansa Airlines Vs Austrian Airlines here.
Lufthansa Airlines Vs Air Canada
Those looking for the longest running airline with the most experience will definitely love Air Canada. This company was founded in 1936. It is a tad bit older than Lufthansa, which was founded in 1953. Despite the age difference, Lufthansa is actually the bigger airline. It offers 221 destinations, while Air Canada only offers 178. In terms of fleet size, Lufthansa had nearly 100 more aircrafts than its competitor. Lufthansa's on-time performance is also much better. One big perk with Air Canada is the fact that the company allows their passengers to carry on baggage that is 2 kg heavier than what Lufthansa will allow.
Both airlines have their pros and cons. Therefore, you should choose the one that suits you the best.
Lufthansa Airlines Vs Virgin Atlantic 
It is undoubtedly true that Virgin Atlantic and Lufthansa are two of the best airlines in the world. While it is nearly impossible to go wrong with either of them, there are some differences that you need to be aware of. For starters, Virgin Atlantic offers wider seats to its premium economy customers. A big downside with Lufthansa is the fact that priority boarding will not come with the premium economy package. Virgin and Lufthansa both offer free drinks. That is definitely a plus. Free snacks are also available. The luggage benefits for premium economy is virtually the same. So, the only big difference is the width of the seat and the priority boarding.
Lufthansa Airlines Vs Norwegian
There is plenty to like about both airlines. Still, there a few things to consider before making your decision. First and foremost, Norwegian Air usually offers cheaper prices. The difference isn't major so you shouldn't let this be your major driving factor. One thing to remember is to stick with the flight that offers you fewer stops. That will decrease the likelihood that you're going to run into trouble. You should also be aware of the fact that Norwegian Air does not have an interline agreement with other companies. If you run into a problem, you're not going to be put on another airline and that can create a headache.
If you need to make sure that you get to the destination on time, Lufthansa is best. They'll do more to ensure you get there.